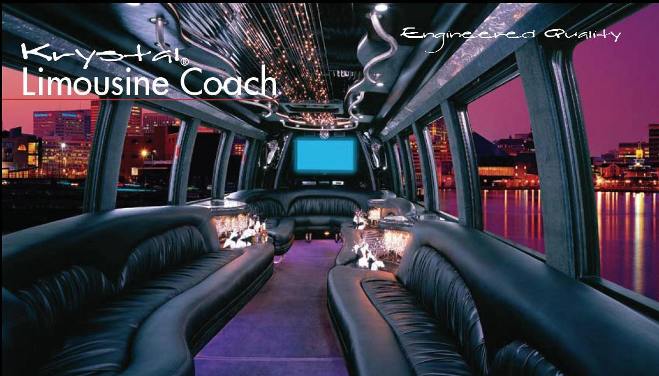 2014 Krystal Limo Buses for Sale by Absolute Bus
Krystal Limo Buses for Sale are the only true Limo Buses manufactured along side stretch limousines. Krystal offers several choices in their Krystal Limo Bus product line, ranging in size and seating capacity from 14 to 28 passengers, and built on one of three base chassis: the Ford E-450, the Ford F-550, or the International 3200. The all-new interior has recently been re-designed and the results are stunning! The luxurious interior features four separate avonite-topped bars with cut glassware, multiple color LCD televisions including an optional 40" big screen, DVD & surround sound systems, leatherette limo-style seating, stainless steel headliner and fiber-optic lighting throughout. These rich amenities and Krystal's 20 years of expertise in the stretch limousine business produce a finish that is unparalleled in the specialty vehicle industry and one that your clientele will most certainly appreciate.
Krystal Enterprise's reputation as a leading inovator and producer of high-quality strectch limousines continues to reflect on our factory built Krystal Limo Buses. Available in four sizes with passenger capacities for up to 28. the Krystal LS Limousine Coach is the perfect solution to accommodate larger groups. Originally offered as a limited edition interior, the Krystal LS features redesigned sofa style seating, revamped bars and glassware storage, state-of-the-art audio, video, and lighting equipment, and a power privacy division.


Krystal Limo Bus
The Krystal Limo Bus comes in four different size models; KK28LS, KK33LS, KK35LS & KK38LS with various layouts as shown in the diagram.
.


Limo Buses for Sale, Krystal KK28
Year: 2006
Price: $68,990. New Listing!
Bus Builder: Krystal
Engine: 6.0 Powerstroke Diesel
Stock Number: 82086 Refurbished Bus with Warranty!


Krystal Limo Bus Pricing and Options

Follow the links under each Krystal Koach Limo Bus model to view the MSRP pricing sheet with standard equipment and options lists.





Krystal International Limo Bus KK35LS & 38LS Pricing and Options

**210 HP**

**245 HP**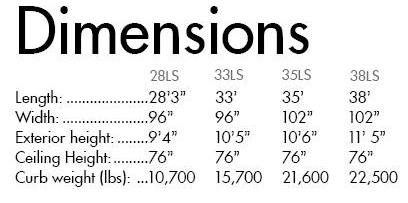 If you have any questions about a Krystal Limo Buses for Sale call us at 910-272-0177
or click on Bus Sales Department to write.