Contact Absolute Bus Sales


Bus Sales Department


Call us Today: 910-272-0177
(Office Hours 8:30 AM - 4 PM Monday - Friday) Saturday by appointment
Please call for appointment
Email us: Abuscat@aol.com
Bus Sales Location
Absolute Bus is conveniently located halfway between New York and Miami at exit 17 on Interstate 95 in North Carolina. You can't help but see us as you travel on Interstate 95, we are on the west side of the road (next to the southbound lane) near mile marker 15.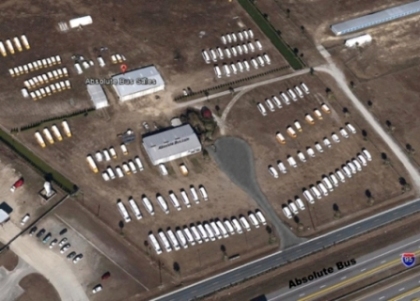 Our mailing and physical address is:

Absolute Bus Sales
1173 Kenric Road
Lumberton, NC 28360
If you would like to visit us by air, you can fly into Fayetteville NC (FAY) airport.
When flying in, call ahead a couple of days, and we will arrange for your transportation from the airport. We can also deliver buses to your location.