2014 Krystal International 3200 IC Bus for Sale by Absolute Bus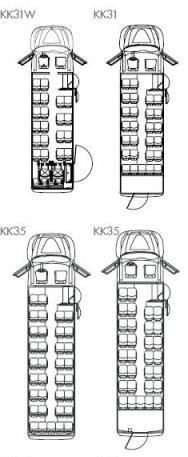 Krystal International Bus Diagram
Krystal International 3200 IC Bus built on the International 3200 cutaway chassis, Krystal's finely crafted mid-size buses feature superb engineering and attention to detail.  The exterior design of our buses shows a clean style with an automotive appearance, while the interior is put together with remarkable fit & finish.  The Krystal International 3200 IC Bus series of mid-size buses offers seating capacities from 31 to 37 passengers and includes more amenities as standard equipment than any other mid-size bus manufacturer.  These amenities include upgraded electrical systems, fast idle controller, AM/FM stereo with CD player, power door locks and windows, upgraded seats and fabric, and electric passenger sedan styled entry door.  Optional upgrades are available including options for the A/C system, video and audio systems, luggage partition, back-up cameras, seat and fabric upgrades, ADA equipment and most importantly, a large array of floor plans to suit your demanding transportation needs.

The Krystal International 3200 IC Bus comes in two different size models; KK31 & KK35 with various layouts as shown in the diagram to the right.
.
Click here to view the Krystal International 3200 IC Bus pricing
sheet with standard equipment and options.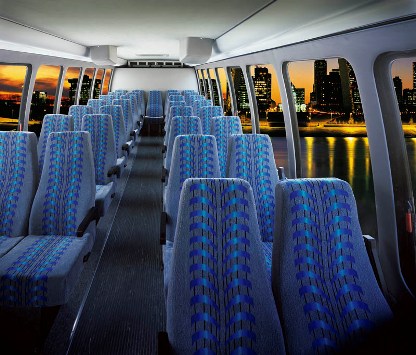 Krystal International 3200 IC Bus Interior



Krystal International IC Tour Bus Dash




If you have any questions about a Krystal International 3200 IC Bus call us at 910-272-0177
or click on Bus Sales Department to write.