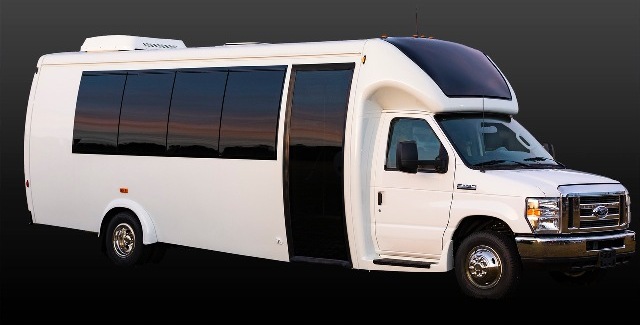 About Absolute Bus Sales

Absolute Bus Sales is in business to buy and sell new and used buses. We are most famous for our refurbished used buses with warranties. Among our customer base, Church bus sales make up the majority. We have been in the bus business for 32 years and at the Interstate 95 location for 22 years.

Absolute Bus Sales is located at exit 17 on Interstate 95 in North Carolina 15 miles north of the North Carolina NC and South Carolina SC state line on 23 acres beside Interstate 95. See our contact page for a map to our
Bus Sales location. You can't help but see us as you travel on 95, we are on the west side of the road (next to the southbound lane) near mile marker 15. Our mailing and physical address is:
Absolute Bus Sales
1173 Kenric Road
Lumberton, NC 28360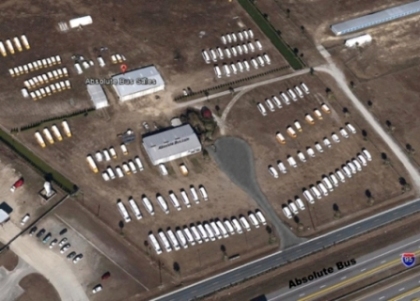 Our office hours are from 8:30 AM until 4 PM Monday through Friday,
Please call for appointment
Saturday is by appointment only. Please contact our bus sales department by phone or email. 910-272-0177 abuscat@aol.com

Our Used Buses are Refurbished Buses with Warranties
All of our used buses for sale that are refurbished go through a thorough inspection with over 250 parts that are inspected. We either repair or replace items that don't pass our inspection. Some parts like alternators, starters, water pumps, power steering pumps, pulley bearings, brake calipers and pads, steering stabilizers, we replace automatically so that you know they will last. Other parts like ball joints, wheel covers, and tires we replace 95% of the time. Only if they are almost new do we leave them. We also paint all of our mini to midsize shuttle buses for sale so that there will be no overlooked blemishes on our refurbished buses.

If you are shopping for a new bus, we are the authorized Ventura Coach dealer for the United States. If we don't have what you want in stock, just pick your bus and options, sign a Bill of Sale with deposit and we will place your order.

If you are a Church looking for Church Bus Sales, you've come to the right place! 90% of our bus sales at Absolute Bus sales are for church buses, so we are most familiar with what the needs of churches are when it comes to purchasing a church bus.

If you are in the market for an ADA equipped Handicap Bus for Sale, we try to keep a selection of wheelchair lift buses in our bus sales inventory at all times.

We encourage customers to visit other bus dealers before coming to us, and then you can see the difference in our buses and appreciate our meticulous bus refurbishment before sale. Please read our customers testimonials about their bus purchasing experience.

We also have a 16 bay full bus service shop that is open to our bus sales customers.

Please visit our Bus Sales Guide, Used Bus Sales Guide and Bus Sales FAQ's page for more information.