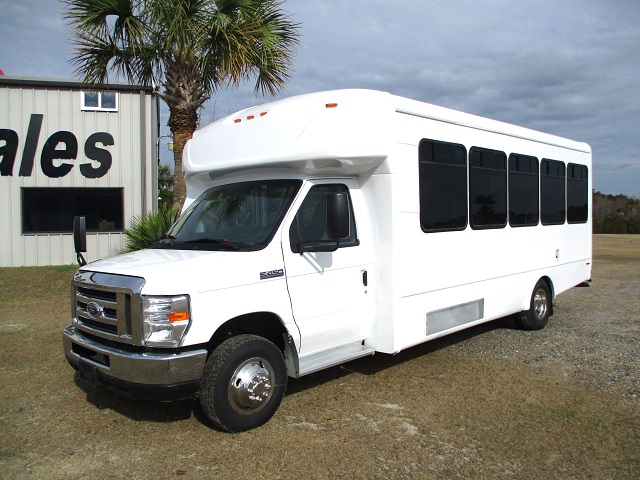 Used Wheelchair Buses for Sale
The following is one of our current Inventory of Used Wheelchair Buses for Sale.
Notice that the majority of our used bus inventory are refurbished used buses for sale.
Please read our refurbished Used Bus Sales cost page to fully understand what is involved with our bus refurbishment.
Ameritrans is a quality built bus that is competitively priced. They are one of the few bus manufacturers that only builds on a full cab, providing more strength and durability to the overall bus.
While many other brands of buses have flat sides, the Ameritrans bus body has contoured sides for better aerodynamics in crosswinds to help keep it from being blown all over the road, which is the number one complaint of most shuttle bus drivers.
$38,772 On Sale! with warranty! stock # 60467 EXECUTIVE!!
2013 Ameritrans, Ford E450
15 passenger 14 rear + driver & copilot +1 wheelchair spot
151,000 miles (very Low for a V10)
6.8 V10 Triton gas 6 speed overdrive automatic transmission
Cruise Control
Overhead storage racks with indirect Blue lighting
Front and rear dual compressor Air Conditioning and Heat
Wheelchair lift with 1 or 2 tie down spots *
New exterior paint
Black leatherette Glitz seats with seat belts
AM, FM, CD, DVD,Bluetooth w/ 17inch TV 4 speakers
Electric Bifold Doors
Gross weight 14,500#
Hydraulic Brakes 4 wheel ABS disc
Stainless Steel wheel covers
Running board with mud flaps
Rear luggage
Front and rear Hi-impact bumpers
Refrigerator
One set of restraints
Refurbished with Warranty
* remove partial rear storage and refrigerator and have 2 Wheelchair spots

return to Used Wheelchair Buses for Sale inventory
(previous page)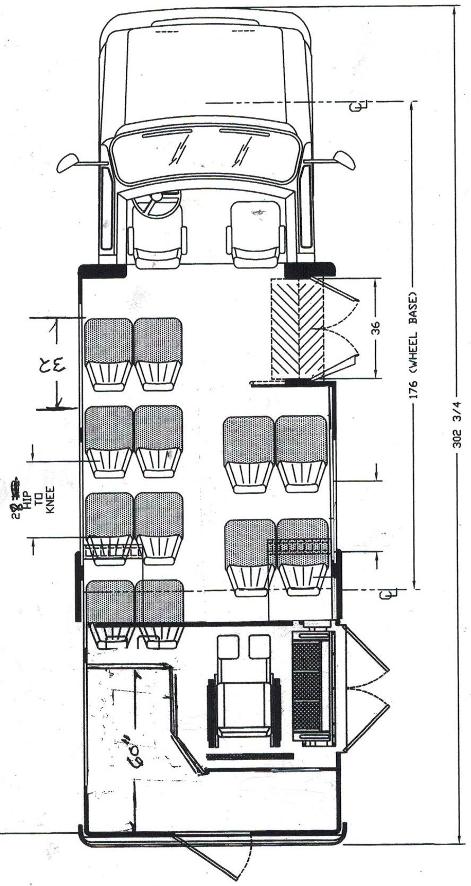 return to Used Wheelchair Buses for Sale inventory
(previous page)



If you have any questions about our Used Wheelchair Buses for Sale please call 910-272-0177
or contact our Bus Sales department to write.