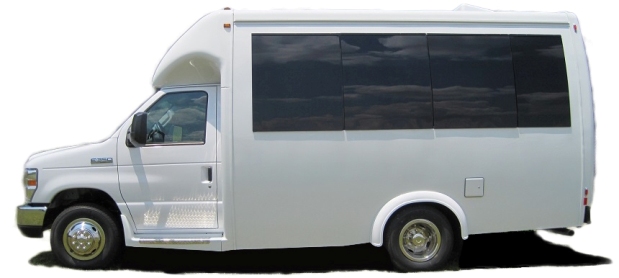 2017 Ventura Coach V210 Shuttle Bus for Sale by Absolute Bus

Click on Floorplans below to view full size drawing


225 15-16 passenger w/rear luggage


225 21 passenger


225 perimeter seating


225 13 passenger+2WC


225 - 5 Wheelchairs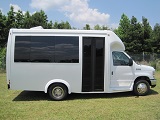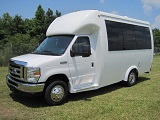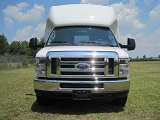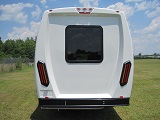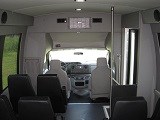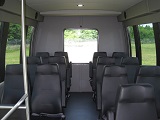 Built on the solid Ford E350 chassis, Ventura Coach V210 buses transport up to 18 passengers in high-style and unsurpassed comfort and offers many unique features and custom built-to-order options that only Ventura Coach buses bring to the mid-size transport market. For church buses, assisted living transport, public transit and more, the Ventura Coach E-Series is designed to maximize the passenger experience with build-to-order seating configurations. Constructed for safety and longevity, Ventura Coach buses are built with an all steel wall, ceiling and floor frame. The body sports a fiberglass front and rear cap, one piece fiberglass roof, and full body paint. They also have a 3/4 inch composite floor, which is virtually waterproof.
  Optional upgrades are available including options for the A/C system, video and audio systems, one piece sedan style door, luggage partition and overhead racks, back-up cameras, seat and fabric upgrades, ADA equipment and most importantly, a large array of floor plans to suit your demanding transportation needs.

The Ventura Coach V210 Shuttle Bus comes in many various layouts, some as shown in the diagrams to the right.
.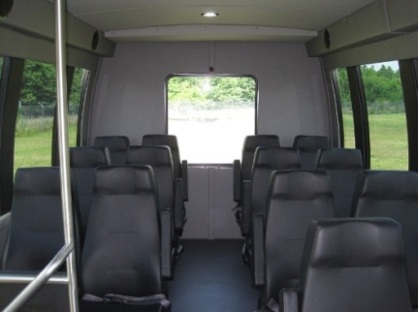 Ventura Coach V210 Shuttle Bus Interior



Model Standard Specifications
| | | |
| --- | --- | --- |
| Width: 96 inches | Fuel Capacity: 40 gallons | Velvac foldaway mirrors |
| Length: 21 feet | Full welded steel cage | 2 or 3 point seatbelts |
| Height: 10 foot 3 inches | composite sidewalls | All LED lighting |
| Chassis: Ford E350 | 3/4" composite subfloor | Large coach style windows |
| Wheelbase 138 inches | Fiberglass one-piece roof | Full body paint |
| GVWR: 11,500 pounds | Fully insulated w/ foam board | Powder coated steel rear bumper |
| Engine: 6.2L or 6.8L gas | Full cab: driver & copilot | Full undercoat package |
Click on the pictures below to view current Ventura Coach V210 inventory
return to Ventura Coach model
(previous page)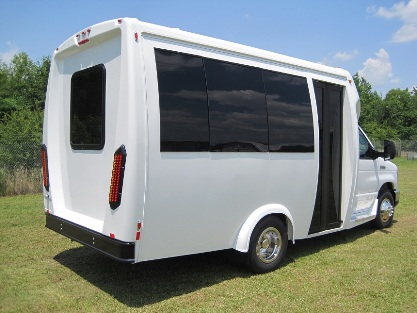 If you have any questions about a Ventura Coach V210 Shuttle Bus call us at 910-272-0177
or click on Bus Sales Department to write.